Bon Jovi April 5 2003 Rock Concert FULL Ticket & Backstage VIP PASS Delta Center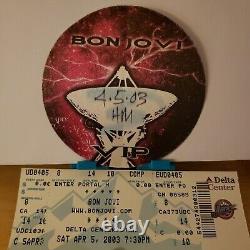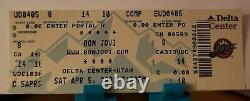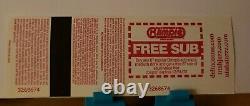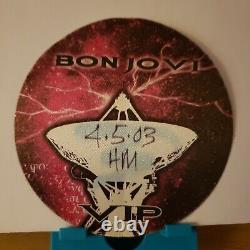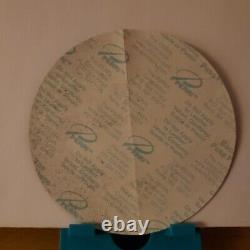 I try really hard to describe everything very well and accurately so please take the time to read everything below.. Thank you so much for your interest, my brother-in-law recently passed away and it has taken us a few years to sort through his amazing rock & roll merchandise/memorabilia. He had a little bit of EVERYTHING, and we are excited to share his amazing collection with You!
Everything he has available was collected in-person over the span of 40 years so please see my other auctions, I have so much rock and roll stuff to list... Please see photos for a more accurate description and sizes of each individual item, this is a generic description that applies to most all of the items that I will be listing. This was literally his life's work! With great pride, most of his stuff was proudly displayed in his "Rock Room" there is so much to list, and so much to offer it will take us quite a bit of time to sort, process and list, so please keep checking back at our other items, there will always be something new for as long as we can and as fast as we can List It.
Anything that is autographed will be noted in the title, if the item is autographed, it was obtained in-person by my brother-in-law, and most often they are addressed directly to him or no name at all. Thank you again for your interest! As mentioned above we have spent countless hours, days, weeks, months and over a year now, researching, sorting and labeling, specifically to make sure that we are bringing you GENUINELY AUTHENTIC Autographs and the very best items from his collection. My brother-in-law was pretty meticulous in his record-keeping and organization as well. Among his possessions was every concert ticket he ever attended, backstage passes, guitar picks, event posters and flyers, newspaper cut outs and concert merchandise/memorabilia. Please see my other auctions and keep checking back, I have so much rock and roll stuff to list...
He worked for the airlines, so he was able to travel near and far to follow his favorite bands! He even kept airline tickets and bus passes, contact information and even some personal photos from the event. Please, please, see my other auctions and keep checking back, I have so much rock and roll stuff to list..