Elton John 1974 Fabulous Forum Concert T Shirt and Ticket Stub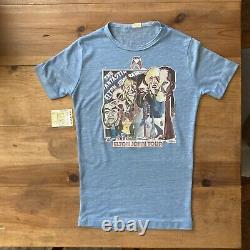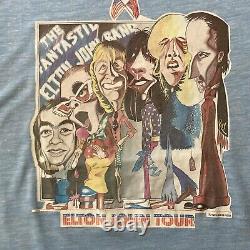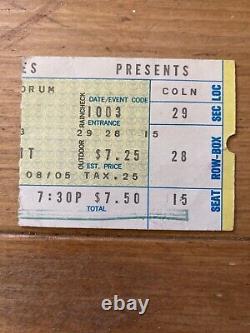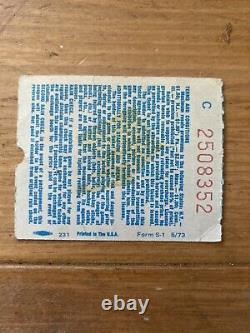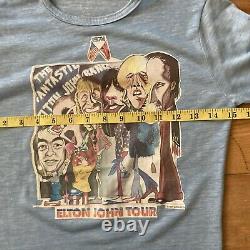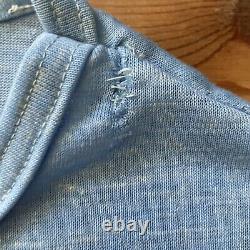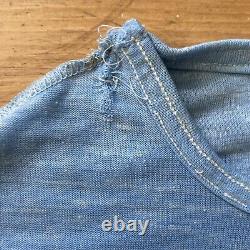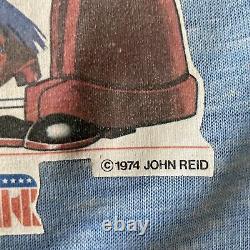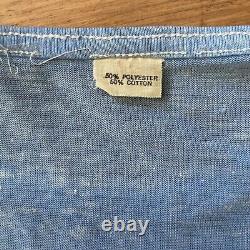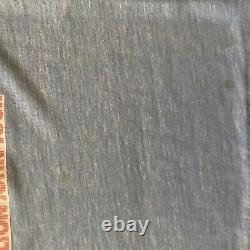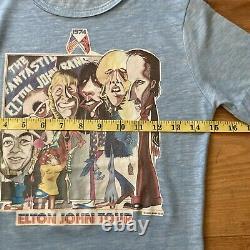 Elton John Concert Ticket and Ticket Stub, October 5, 1975 Forum. T-shirt is extra small with damage "repaired" on neckline. Concert Stub has date and Price. Source: It's mine, I went to the Elton John with Kiki Dee Concert at the Fabulous Form on October 5, 1974 and bought the T-shirt in 1974. I wore the T-shirt several times, even ripping the neckline a bit, which I tried to repair. I have the ticket stub and I vividly remember that the ticket cost me 7.50. It's been stored away, along with the ticket stub, inside, at my home for many years. We sat in the "nosebleed" section way, way up near the light guy. It is a very small T-shirt, see measurements and "damage repair" in photos. The damage is shown from the front (double stitch neckline) and back.
Some faint stains in front.