Elvis Presley concert ticket stub Greensboro North Carolina 1972! Elvis On Tour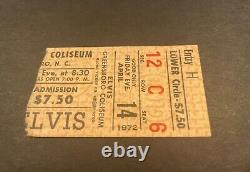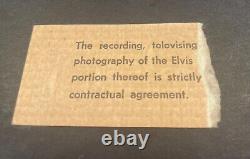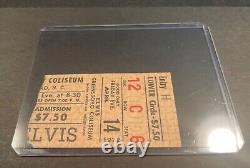 RARE Elvis Greensboro April 14 1972 ticket stub! This show was on the famous "Elvis on Tour" documentary. He sang "burning love" for the first time live, wearing the famous Owl jumpsuit! Hard to find one almost showing "Elvis" on the ticket. These don't come up often.
In nice condition, see photos!