LED ZEPPELIN Original 1973 CONCERT TICKET STUB LARGEST AUDIENCE RECORD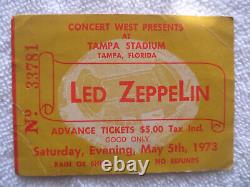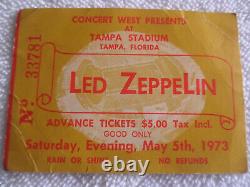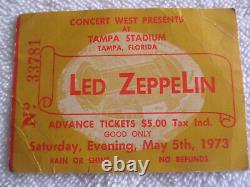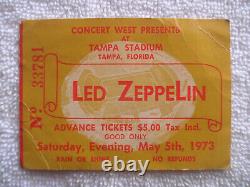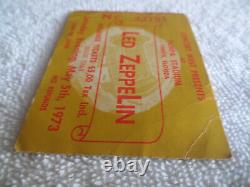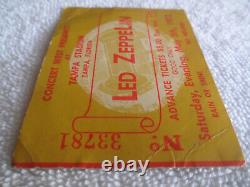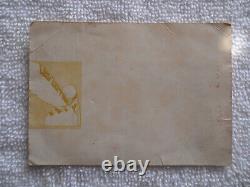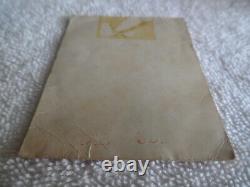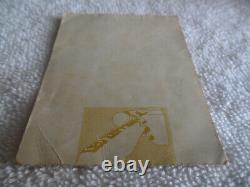 This is a super nice authentic LED ZEPPELIN concert stub. From May 5th, 1973 at the Tampa Stadium. This was the all-time record breaking single act concert for both attendance and gross receipts at the time, even surpassing the Beatles in 1965.
I don't think that many single act concerts have even beat that record to this day, even with much larger cities all over. Single act shows in stadiums are rather rare to begin with, almost all have multiple band lineups.
It takes a tremendous amount of star power. The end result is a longer set by the band you really wanted to see. Even the Rolling Stones have always had an opening act. Led Zeppelin had recently released their 5th album, Houses of the Holy. A video of this concert in a 1973 newscast was shown to the audience as their 2009 reunion concert started in London. It's also in the official DVD of that concert as well as their previous DVD for the Song Remains the Same. The band is obviously extremely proud of this concert in particular and it's achievement. Even so, in 1977 they held another performance in this same venue and drew an even larger crowd.. Unlike'75 and especially'77 early Zeppelin stubs are much harder to find. Honestly you want it to look a little worn in and genuine as this one does. This awesome specimen is now 50 years old!! What a super nice find! (Bring It On Home intro).
Over the Hills and Far Away. Since I've Been Loving You. The Song Remains the Same.
For the'73 Tampa performance, go to YouTube and paste in: Led Zeppelin - Rock And Roll - Tampa Stadium 05-05-1973 Part 1 For more information and photos of this show, go to: ledzeppelin. Associated Press May 1973 Article: Record-breaking tour audiences and grosses have been claimed by a lot of rock groups - Beatles, Rolling Stones, Three Dog Night, Grand Funk Railroad. Now Led Zeppelin is claiming one - biggest audience for one act ever in the United States. This was May 5 at the Tampa Stadium, the night after the British group started its U. The quartet performs without an opening act or intermission, for two and a half hours.
But if anybody thinks they're blasé about playing to such a big crowd as in Tampa,'he's wrong. He said, I think it was the biggest thrill I've had. I pretend - I kid myself - I'm not very nervous in a situation like that. I try to bounce around just like normal.
But, if you do a proportionate thing, it would be like halt of England's population. It was a real surprise. Tampa is the last place I would expect to see 60,000 people.
It's not the country's biggest city. One would think it would be very hard to communicate; with 60,000 people some have got to be quite a distance off.
There were no movie screens showing us, like in Atlanta. The only thing they could pick on was the complete vibe of what music was being done.
Plant and Page write most of the group's songs. Some are a collaboration of all four. Tor the first two weeks of May. The group also has a gold single, Whole Lotta Love. But singles are not a big item with Led Zeppelin.
Plant adds that some people thought the group was heavy, sexy rock from its hit single. Now I think they realize there is more. They realize we have subtlety and a spectrum. You can't keep sending out heavy rock all the lime.
Every time we make an album, our musical leanings advance more and more. A person won't be repetitious if he has any artistry at all. It sounds egotistical but I think this group has the most talented musicians in England. Jimmy Page has played backup with innumerable people from Burt Bacharach to the Rolling Stones.
He is like the father of the group. Bassist John Paul Jones has done arrangements for people who are world-famous. I came roaring out of the blues and drummer John Bonham used to be like me.
After bashing out infectious rock, we've started to level out into an artistically leaning group. There's been no big hype behind it at all.
The music sort of seeped through to people. The first album was sensitive, traditional songs like Joan Baez had done. Since then it has gone from strength to strength. An audience can ever anticipate in advance what our next album will be like.
Live, we do a lot of improvising. The numbers will be more or less the same numbers, but what goes on inside, apart from the melody lines, will alter each night. There's a lot of phrase tossing between drummer, bassist and guitarist and I've been renowned for using my voice as an instrument. A lot of groups are too frightened to play away from the track of the records. You see them twice and know exactly what you'll hear the third time.
And it's the reason why our group has never changed personnel. A lot of groups pack it up and form again. There's internal strife because of musical boredom - plugging away at the same old thing. We stay creative: I think that is exactly what we're known for.
1969 VIDEO: I know this is a 1973 stub, but here is a great high quality live 15 min video from 1969, well worth watching for any true fan. Go to YouTube and paste in.
LED ZEPPELIN LIVE 1969 Part 1. Please leave me a good positive comment so that I know you received your item and everything is fine, I will reciprocate. Thank you for shopping at ClaudeUSA.
This item is in the category "Entertainment Memorabilia\Music Memorabilia\Rock & Pop\Artists L\Led Zeppelin\Concert Memorabilia". The seller is "claudeusa" and is located in this country: US. This item can be shipped to United States, all countries in Europe, Japan, Australia, Canada.
Country of Manufacture: United States
Format: STUB
Modified Item: No
Country/Region of Manufacture: United States
Original/Reproduction: Original
Artist/Band: Led Zeppelin
Industry: Music
Genre: Rock & Pop