RARE! BEATLES Suffolk Downs Boston August 18, 1966 Used Concert Ticket Stub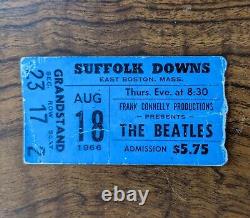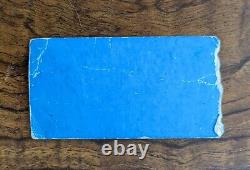 Here is a rare and authentic Beatles concert ticket stub from their show at Suffolk Downs in Boston on August 18, 1966. Unused tickets from this concert are fairly common because a very large number of tickets were printed but never put on sale. These tickets turned up in 80s and have been on the market ever since. Much less common are stubs from tickets that were actually used by people who attended the show!
The stub has some wear but no tears or stains.