1968 THE DOORS Pacific Coliseum, Vancouver Concert Handbill + 2 Ticket Stubs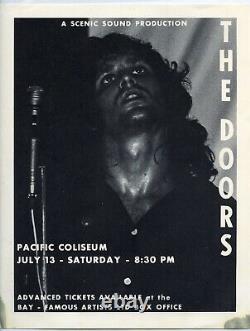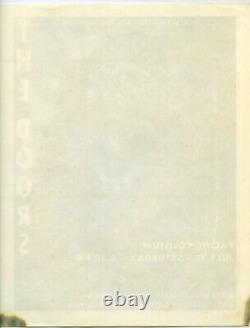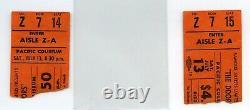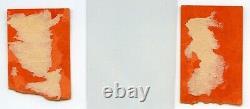 This is an original concert handbill used to advertise a show featuring The Doors. This show took place on 7/13/68 at Pacific Coliseum in Vancouver, BC. It measures 8-1/2"x11" and is in very good condition. Also included are two ticket stubs from the show.
They are opposite halves of the ticket, and together contain all of the printing present on a full ticket. Both were apparently removed from a scrapbook, and have paper remnants on the reverse and light creasing.